Overseas Frontiers can help you with your pathway enrollment at Universities and Colleges across Canada . We do not charge anything from the student for our consulting and registration work, please contact us.
Ilac offers English courses from basic to advanced level, is recognized by almost 80 institutions across Canada and Overseas Frontiers can enroll you with Ilac in these institutions that would accept the Ilac certificate. PDF pathway
Please fill out this free consultation form to give you options of courses that you can do in university or colleges in Canada and explain to you how you can archive those goals, starting improving your English with Ilac: https://overseasfrontiers.com/student-contact/
WhatsApp: 1 204 6126941
We will give you directions to do the English Test (add Overseas Frontiers as your agent) and with this results we will do a plan for your studies, can be pathway or not.
The promotional price of English at Ilac Kiss in courses online 20 hours per week are $100 CAD per week
Schedule of Ilac kiss classes for Latino America and Brazil, there are classes on Saturdays as well: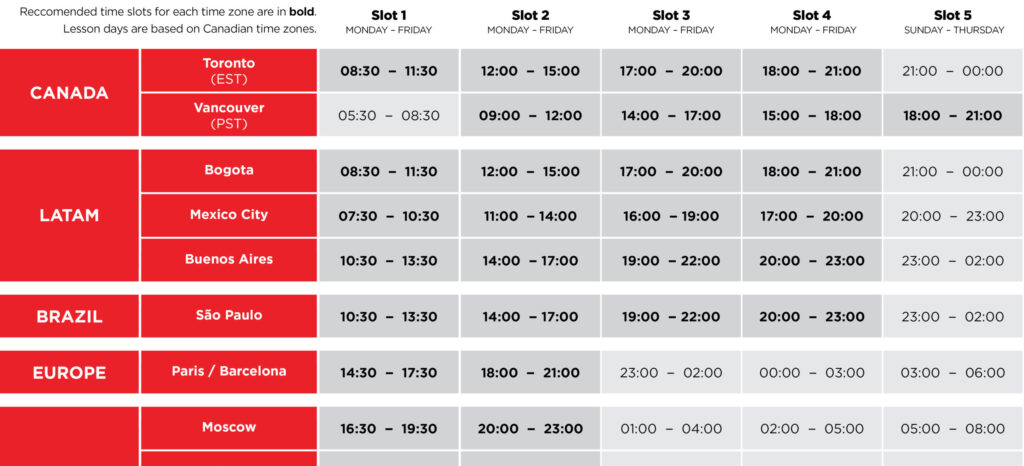 Please check out the video of the webinar with ilac in Spanish: