events and news
For 50 years, Sheridan has been considered one of the...

Overseas Frontiers y la Universidad de Manitoba tienen el agrado...

We are honour to work with Trent University that holds...

We have a pleasure to represent one of the best...

Congratulations on your graduation to our students! we are proud...

Congratulations to our students that graduated on 2017 or 2018....

We had a great time in our Get Together Party...

Thank you to Colegio Trener and Leon Pinelo for the...

Courses as Legal Assistant, Business, Accounting & Management, Photography, Health,...

There are successful programs that boost and drive international professionals...

To know the difference between a certification, diploma or degree...

Thank you Sheridan College and FDU to be our sponsors...
Higher Education Destinations Worldwide (2017)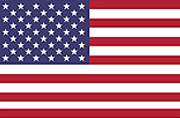 1,079,822 Million Students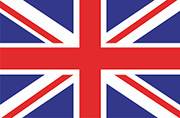 501,045 thousands Students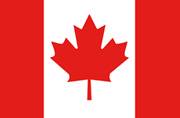 370,975 thousands Students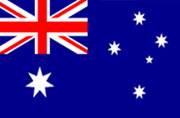 327,606 thousands Students
Contact
Free Consultation
We speak Spanish, Portuguese & English
TIPS
The immigrant Centre in Manitoba
The immigrant Centre in Manitoba help the legal immigrant with Workplace Entry Program, Translation and Notary Public Services, English Classes, Volunteer jobs etc
http://icmanitoba.com/
Prepare Documents to Apply
Here are the list of the documents that you need to register in College or University. Most of our schools request the following documents for me to register you at the school. Please send to us these documents plus the registration form by email in order to help you with the registration:
IELTS (or other English language proficiency) document
Senior secondary transcript (Grade 12)
Transcripts from any college or university education and official translations
Pay non-refundable application fee (see payment methods on application)
Application form, completed and signed by student, and including student email address
Passport page with name and birthdate.
Study permit if have some
Resume if apply for a Post-graduation course
CIC – Student Visa & NOC
Testimonial
I thank Overseas Frontiers and Carmen Zelaya for helping us to come to Canada. I have gotten 2 diplomas and 2 jobs; one in the government of Manitoba. Overseas Frontiers…

Ana Paula Santos

I am very grateful for the excellent service and support provided by Carmen from Overseas Frontiers. With your constant suggestions and support I was able to choose one of the…

Claudio Neto Correa

I had been advised by this agency and now it is my turn to recommend it. I want to thank Carmen for helping me in all the school procedures. Always…

Laura Yanez Zavala

I recommend Carmen and Overseas Frontiers, since from the first contact I was very well directed in all the stages of my application to study at Seneca College in Toronto.…

Izabelle Ancillotti

I would like to express my gratitude to Carmen Zelaia for all the dedication I received. Since I got in touch with her, I was very well advised to report…

Luana Cunha

I met Carmen in São Paulo at a student fair, from the first contact she showed a professional committed to helping you, she accelerated my entire process of acceptance of…

Erika Martins

I would like to thank the Overseas Frontiers team for providing excellent service and giving all necessary guidance with seriousness and professionalism, either from the time of choice of course…

Antonio do Amaral Jr