Promotion 4 weeks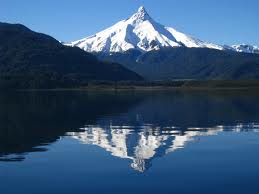 The City. We invite you to learn Spanish in Mendoza. Located at the foot of the Andes, Mendoza is one of the most visited cities in the world, famous for its history, natural beauty, delicious wines and famous ski resorts.
This picturesque town is characterized by wide avenues traversed by small irrigation canals, five main squares legendary with strong commercial activity, several bars and cafes, shaded by a variety of trees.
Mendoza is also famous for its wines of high quality.The preparation of wine can be observed in cellars, open to tourists. The "Festival de la Vendimia" famous is held each year during the first week of March.

Mendoza
For those more adventurous, strong rivers that descend from the Andes mountains are perfect for rafting and kayaking. To the northeast, you'll find many centers for skiing and other winter sports.
The school
The Spanish school in Mendoza is south of the city center – 8 blocks from the central plaza. It is half block from Avenida Colon, one of the main access points to local bus station.
The school has easy access to public transportation and has a distance of 7 blocks of Aristides Villanueva Avenue, famous for international hostels, bars and trendy restaurants.
The accommodation
If you want to live with several local and foreign students, you can choose to stay in a private or shared room in any of the student residences offered by the school. It is an opportunity to learn about different cultures and make new friends as well as learn about the place where you are studying. The main advantage of this type of accommodation is their independence and the opportunity to participate in many social activities.
It is important to be responsible and use only Spanish when speaking with other international students and avoid using English!
spanish-schools-mendoza-argentina_1
values​​:
Registration Fee
administrative fee
Intensive Spanish course for 4 weeks
Accommodation in a student dormitory or homestay with breakfast for 4 weeks
school supplies
certificate
City Tour and lunch arrival
Consult Overseas Frontiers for more info here